Brian Stowell-Managing Principal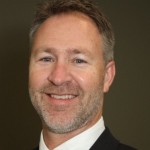 With professional experience in the law, real estate development and project delivery, Brian Stowell leads the Novawest team.  The managing principal of Novawest, Brian has spent nearly two decades building partnerships, meeting challenges, exploring new ideas and delivering results.
Brian's career path has immersed him in complex infrastructure planning, design and project execution amid challenging community and environmental mandates. He directs all aspects of Novawest's development efforts and collaborates with a developed network of financial, design and construction resources from around the globe. He also manages Novawest Properties LLC, a property management and sales subsidiary of Novawest.
His record of successful projects includes the development of custom home sites, "rooftops" and nearly 200,000- square-feet of custom residential product valued at more than $50 million.
Prior to his work as a real estate developer, Brian spent 13 years as an attorney and shareholder in the firm of Patrick & Stowell, in Aspen, Colorado, in a law practice devoted to natural resource transactions and litigation. He worked extensively with both the private and public sectors, including municipalities and special districts.  
It was during this time that Brian counseled a group of investors seeking opportunities on Colorado's western slope, leading to the purchase of land in Grand Junction and Brian's first development project, Trails West Village, a 60-lot single-family residential subdivision.
Brian was drawn to the opportunity for professional creativity and innovation.  And he followed his new calling.
With the success of Trails West Village, Brian formed BEA, Inc., a real estate investment management company; and began to build a portfolio of high-end residential properties in and around Aspen. BEA developed a range of properties over a nine-year span, including a 17-acre aggregated-parcel redevelopment site east of Aspen into the planned community – Morningstar at Aspen.
Sensing the strategic advantage of greater portfolio diversity, Brian migrated BEA and its investors outside of Colorado, taking on projects in Washington, California and Arizona. BEA projects evolved with the geographic change in venue.  Brian foresaw the emerging opportunities arising in the urban infill, walkable communities and mixed-use markets, leading to projects such as the Langley Garden Bungalows on Whidbey Island in Washington.
In Phoenix, Brian found a growing city and a new partner, joining BEA with Greenroof LLC, a Phoenix based urban infill developer committed to sustainability. As a part of Greenroof, Brian helped secure funding for the organization's environmentally sensitive project pipeline. Greenroof's planned "sliver site" mid-rise, mixed-use building project in downtown Phoenix set new standards of context-sensitivity for a commercial structure in that community.
Looking to attract additional investment and establish a product brand, Brian formed Novawest LLC, in 2009.  Today, the firm is a full service boutique real estate firm bringing thoughtful design, transformative development and innovative solutions to communities across the American west.
 v-card
Britt Banks-Principal/Acquisition & Development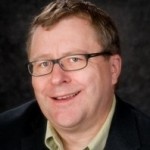 Britt joined Novawest's predecessor in 2004 as a principal investor and has since grown into the role of advisor for acquisitions and development strategies. He has extensive experience with corporate and asset acquisitions, project financing, and public debt and equity offerings. He brings his significant "Fortune 500" experience in the legal, transactional and financial arenas to the fund management team and adds depth to the transactional side of Novawest's development efforts.
Britt chairs the World Economic Forum's Global Council on the Future of Mining and Metals. He is a director of Gabriel Resources Limited, which owns the Rosia Montana gold deposit in Romania. He also serves as president-elect of the Board of Trustees of the National Court Appointed Special Advocates Association, and as a member of the Board of Advisors of the Natural Resources Law Center at the University of Colorado.
v-card
Terry O'Reilly-Principal/Construction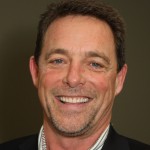 Terry has an extensive and diverse construction/development background primarily focused in the Northwest. Before joining the Novawest team, he owned and operated T.M. O'Reilly Associates, operating as consultant on new mixed-use development as well as adaptive re-use projects. Prior to that he led construction-development teams for resort developments in Big Sky Montana, as well as a number of resort projects in Washington State. O'Reilly served for three years as president of the Methow Salmon Recovery Foundation identifying, funding, and constructing critical habitat restoration projects for endangered salmon. Additionally, O'Reilly has consulted on golf and ski resort projects in Northern California, North Idaho, and Washington.
v-card
Christopher Morano-Principal/Finance
With more than 18 years of real estate and family office investment experience, Chris brings financial strength and expertise, along with depth and results-oriented thinking to the management group. Chris met Brian Stowell over 20 years ago on a backcountry ski trip in Colorado where a bond was forged that would endure a variety of business cycles and real estate pursuits. This core relationship, built around deep ethical commitments, paved the way for Novawest's project portfolio today.  Chris's current role with Novawest is to advise on long-term strategic planning and provide market analysis. Prior to joining Novawest, Chris served as in-house counsel and officer of a private crane leasing company on the East Coast. In addition to his involvement with Novawest, he currently serves as the treasurer for the City of the Child Jesus, a non profit that raises funds and procures grants for the development of sustainable projects abroad for underprivileged children. Chris is also a board member of the Rielo Institute for Integral Development, an organization inspired by the teachings of Fernando Rielo and dedicated to reducing poverty, illness and lack of education and injustice in the world.
 v-card